The NZIDT Conference was held from 22nd – 23rd September 2017 – celebrating 40 years of NZIDT.
NZIDT Conference 2017 was held in Dunedin at the Town Hall.
Photographs from the event can be seen in the gallery.
Conference Programme
Time
Presenter
Topic
Friday 22nd September
7:30–8:30
Registration and Trade Display
Registration Dunedin City Town Hall (Fullwood Room)
8:30–8:40
Ms. Minshym Chan Wong
NZIDT President's Welcome and Opening
8:40–9:40
Mr. John Bachelor
Winds of change
9:40–10:10
Mathew Parackal
Sustainable marketing strategies and proactive promotion as well as the role of social media as a promotion tool
10:10-10:40
Morning break and Trade Display
Fullwood Room
10:40–11:40
Ivoclar: Jürgen Seger
Digital Dentistry 2017
11:40 – 12:10
Jonathan Broadbent
A longitudinal study of tooth loss and oral rehabilitation
12:10–1:40
Lunch and Trade Display
Fullwood Room
1:40–2:10
Leah Taylor
Immediate Dentures – Not just 'teeth to go'
2:10–3:10
Haraeus Kulzer: Georges Sara
Movement into the digital era
3:10-3:40
Afternoon Tea and Trade Display
Fullwood Room
3:40–4:40
Ivoclar: Jürgen Seger
Design of CAD/CAM restorations
4:40-4:50
Ms. Minshym Chan Wong
Closing – Day 1
Saturday 23rd
8:30-8:50
Registration and Trade Display
Dunedin City Town Hall (Fullwood Room)
8:50–9:00
Mrs. Leah Taylor
NZIDT Incoming President's Welcome and Opening
9:00–10:00
Ivoclar: Jürgen Seger
The art & science of CAD/CAM restorations
10:00–10:30
Suzanne Hanlin
Changing workflows in prosthodontics and the importance of technical and clinical relationships
10:30 – 11:00
Geoffrey Tompkins
Sterilisation and Infection Control
11:00 – 12:30
Brunch and Trade Display
Fullwood Room
12:30–1:00
The University of Otago BDenTec. Student speaker
Liza Tykhonova
1:00–2:00
Haraeus Kulzer: Georges Sara
Movement into the digital era
2:00
End of Session
2:20
NZIDT Annual General Meeting
Glenroy Auditorium.
Our Conference Speakers
Presenting: 
22nd    10:40 – 11:40am
Digital Dentistry 2017
Today CAD/CAM is one of the fastest growing areas in Dentistry. It is essential to understand Digital technologies as well as the choices on materials available.
Insight on current CAD/CAM solutions for dental professionals
22nd  3:40 – 4:40pm
Design of CAD/CAM restorations
The utilization of the digital technology will only enhance the close cooperation and working relationship of the Dentist/Technician team. The evolution from Hand design to Digital design and the application of Diagnostic smile design previews, along with provisional restorations, and the possibility to practically manufacture replicas which serve as an base to create the definite all-ceramic restorations
Collection of diagnostic data
Significant reference lines
Esthetic form/smile principles
Treatment plan / Provisionals
23rd  9:00 – 10:00am.
The art & science of CAD/CAM restorations
The overall success and esthetic result does depend very much on profound skills related to mechanical and optical characteristics of available CAD/CAM materials and suitable fabrication and characterization techniques, which will be addressed in the presentation.
Mechanical & optical characteristics of Materials
Selection of Material correlated to case situation
Favored finishing techniques associated to esthetics, function and time
CV
Swiss Dental Technician Certification in 1985.
1985 – 1989 development in technical education for fixed prosthodontics (ceramics) at several dental laboratories (Switzerland , Germany and USA )
In 1989 he was directing a dental laboratory in Liechtenstein specialized on ceramic and implant supported work.
1992 he became a Master Trainer and was leading many aesthetic courses and postgraduate education as an Trainer for Ivoclar Vivadent and is invited to lecture and teach on aesthetic dentistry worldwide.
Since 1996 he is visiting Faculty at leading teaching Academies worldwide and author and co-author of articles on aesthetic dentistry.
2009 he became Head for International Dental Education
(ICDE Schaan , Ivoclar Vivadent)and is actively involved in research and product development pertaining to new dental materials and technology
Presentation – Movement into the digital era.
With the movement into the digital era, especially with removable prosthetics that Georges will be able to help NZIDT members come to terms with the transition, the current environment and where to from here from a manufacturer and developers point of view.
Biography
Georges has been involved in Dentistry since 1986.
In 2003 he studied G code to learn how to develop milling programs for materials using industrial milling machines.  This led to developments in Australia's first CAM Zirconia system that developed into the company, Stoneglass Industries.
From then on developments in software design lead to the first full digital CAD/CAM occlusal splint system worldwide, in 2009, the BiiBCAD software for Implant Hybrid bridges.
In 2014 he worked closely with Adelaide and Sydney University Prosthodontic Students to finalize their full implant cases using the PDC CAD/CAM software.
In 2015 Georges introduced the PDC software and CAD/CAM learning into the Prosthodontic Syllabus at Sydney University. He is also in a teaching partnership with Columbia School of Dental Medicine in the United States, in which he works closely with Post Graduate students using Digital work flows for solutions for full arch tissue supported and implant fixed prosthodontics. As recently as this year the PDC digital software has also been implemented into Rutgers University School of Medicine and he is now working with Boston University in the United States.
Presentation – Winds of Change
Key concepts covered in the presentation
Do we keep making dentures the analogue way?
Digital Dentures are they a concept?

are they a reality?
are they commercially viable?

What does digital mean?
What is the Digital work flow?
2017, where are we at in the digital denture world?

Is it a combination of both analogue and digital or digital?
IDS Cologne 2015 – 2017.

What are some of the advantages of digital over analogue?
What does the future hold?
Biography
John Batchelor has been involved in dental technology since 1979. His company Duchenne Dental Services is situated in Christchurch, New Zealand employing a team of 25 in the areas of clinical dental technology, orthodontics and prosthetics. He has lectured in Australia and New Zealand. A fundamental philosophy of Duchenne Dental Service is to keep up with trends and technology 's along with passing gained knowledge on via their teaching facilities. He is married to an orthodontist and has two children. Over the past six years he has been watching the trend of the digital age on dental technology while integrating the digital work flow into their orthodontic and prosthetic practices.
Presentation – Sustainable marketing strategies and proactive promotion as well as the role of social media as a promotion tool.
In this talk, I will argue for a change in our mindset first, before recommending social media for communicating brand and health messages. Drawing on my work in the area of public health and brand communication, I will show the need for such a change in mindset. Following which a theoretical framework and the skill-set required for using social media in communication will be presented.
Dr Mathew Parackal teaches Digital Marketing in the Department of Marketing. His research focuses on the quality of big data. In particular, he is interested in the scientific veracity and value of big datasets generated from social media and online sources. By upholding these two qualities, big data can be mined to answer interesting research questions and inform new product development. His work so far has been in the area of public health and development of online tools for marketing analytics.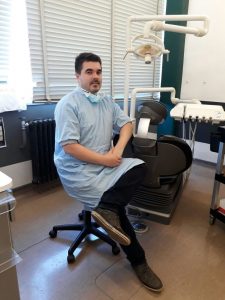 Presentation – A longitudinal study of tooth loss & oral rehabilitation
Tooth loss reflects an individual's poor oral health and lack of access to dental care. Replacement of missing teeth reflects the converse. Using data from the Dunedin Multidisciplinary Health & Development Study, this presentation will discuss the epidemiology of tooth loss and tooth replacement, and how these factors affect oral health-related quality of life.
Prof Broadbent is a Dental Public Health specialist working in Preventive & Restorative Dentistry at the Faculty of Dentistry. He helps run & teach parts of the Bachelor of Dental Surgery course. He conducts research with the Dunedin Multidisciplinary Health & Development Study and has an interest in investigating patterns of dental decay over time, social inequalities in dental health, and dentistry in general.
Presentation – Immediate Dentures. Not just 'teeth to go'
Immediate dentures can provide some of your most rewarding moments as a clinician/ dental technician… They can also be the cause of your greatest headaches!
In this lecture we will look at steps you can take to minimise the fall out as you run the gauntlet of the immediate denture process.
Biography
Leah Taylor has been involved in the field of Dental Technology for the past 29 years. She has worked in both Public Sector and the Private Sector. During her career she has been both an employee and, for many years, an employer.
During her training as a dental technician Leah won many awards, including the South Australian Chamber of Commerce and Industry award, South Australian Apprentice of the year and the prestigious Laurie Brownell Scholarship, which entailed a 12-month study tour of the United Kingdom.
Leah currently owns, runs and is Principal Clinician at PDP Denture Studio in Pakuranga, Auckland and has done so for the past 19 years.
Leah is passionate about the field of dental technology. She currently serves as Vice President on the Executive of the NZIDT. Leah is a member of the NZIDT Mediation Committee, has acted as an industry mentor for the NZIDT and has been involved with the Otago University student placement programme for the past two years. Leah was also a member of the Accreditation Team of the Otago University.
Leah is also a keen member of the ADPA and regularly attends their meetings and conferences to keep up to speed with our ever-changing industry on a more global level.
Leah has lectured in the United Kingdom, Australia, at previous NZIDT National Conferences, in Fiji for the Smiles for the Pacific Charity and been a guest lecturer at the University of Otago to both post and undergraduate students and continually strives to improve the professionalism of her chosen field.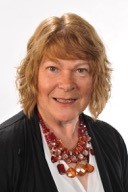 Presentation – Changing workflows in prosthodontics and the importance of technical and clinical relationships
Suzanne's presentation will explore changing workflows in prosthodontics and the importance of technical and clinical relationships.
Biography
Suzanne Hanlin started her career in Dentistry with a BDS in 1978 and a MDS in 1989, at the University of Otago. She received her FRACDS and MRACDS (Pros) from the Royal Australian College of Dental Surgeons in 1992 and 2009 respectively. In 2013, she received a PGDipHealInf from the University of Otago. She currently works as a Senior Lecturer in Prosthodontics, within the University of Otago, and as the (joint) – Clinical Associate Dean.
Her research interests are in practice based research, implant dentistry and education in prosthodontics.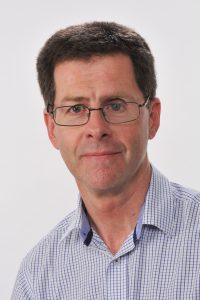 Presentation – Sterilisation and Infection Control
Summary
Teaching microbiology to students, pursuing disciplines in which microbiology is not a central consideration, (e.g. dental and dental technology students) is a challenge for a microbiologist. Nevertheless, a component of microbiology is essential to support the principles of cross-infection control in facilitating safe and confident clinical and laboratory practises. Microbiology for Dental Technology, taught at the University of Otago, is informed and directed by the DCNZ Practice Standards.
This presentation will highlight some of the issues and principles of cross-infection control, and discuss research undertaken by BDS undergraduate students to communicate that effective cross-infection is compromised by time pressures. Undoubtedly, repeated reminders will enhance compliance and this may apply also to dental technologists, especially those removed from the clinic. This presentation, it is hoped, will serve to reinforce the need for continuous attention and re-evaluation of cross-infection control protocols in the dental technology laboratory.
Biography
Geoffrey obtained a BSc (Physiology) from the University of Otago in 1977 and a Postgraduate Diploma in Science (Microbiology) in 1980. He obtained his Ph.D. (Microbiology) at the University of Otago in 1986. Between 1986 and 1990, Geoffrey worked as a Post-Doctoral Research Fellow at the University of Minnesota, (USA).
His career spans multiple roles from Assistant/Associate Professor at the Medical College of Georgia (USA),
1990 – 1997 to Senior Lecturer, University of Otago,
1997 – 2016 and currently, as Associate Professor at the University of Otago, Faculty of Dentistry.
Geoffrey's Research Interests includes iron acquisition by bacteria; genetic transformation of bacteria and supportive research in endodontics; periodontics; cariology; restorative dentistry; orthodontics and cross-infection control.
Accommodation and transport options