The NZIDT Executive consists of a President and a National Executive Committee of between eight and ten members. Our Executive represents long-term expertise and experience in the full range of dental technologies, both in New Zealand and internationally.
President: Leah Taylor
Leah has been working in the field of dental technology for over 25 years, beginning her career with a Laurie Brownell scholarship and tenure with many of the world's top maxillofacial units. Leah owns the PDP Denture Studio and prosthetic lab.
Contact Ph 09 576 6987 / leah@dentalperfection.co.nz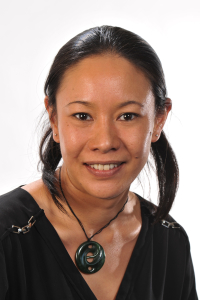 Immediate Past President: Minshym Chan Wong
Minshym has worked with Otago Dental School's Combined Laboratory Services since 2012, prior to which she was employed by Fiji National University's Department of Oral Health as a teacher and supervisor of prosthetic laboratory work.
Contact: Ph 021 0275 7477 / minshym.wong@otago.ac.nz
Vice President: Brent Norton
My interest is in helping take the Dental Technology industry forward and making our chosen career the best it can be.  My experience in most facets of dental technology and clinical dental technology has given me a well-rounded understanding of the industry.  I consider myself to be someone who can objectively look at all areas of dental technology, and represent them all fairly.
Contact Ph 04 566 0627 / brent.norton@xtra.co.nz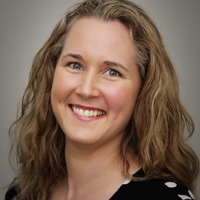 Board Member and Treasurer:  Johanna Hearn
Johanna is a Qualified Dental Technician and has worked as a crown and bridge technician more than 16 years. She set up her own crown and bridge lab in the wonderful Bay of Plenty, and has operated since 2012.
Contact: Ph 07 573 4466 / 0226 302 747/ jo@bcb.kiwi
Board member: John Batchelor
John has been involved in dental technology for over 30 years, beginning at Ken Prior's Dental Laboratory in Wellington, followed by periods in Nelson and at Otago Dental School overseeing the Hospital Dental Laboratory. John has a clinical focus, specifically in the areas of orthodontics and prosthetics.
Contact Ph 021 567 288 / 03 375 4444 / jb@duchenne.co.nz
Board member: Derryn Brunton
I have been in the dental industry for over 30 years. I did a dental technician apprenticeship in the Armed Forces in the early 80s and a PGDipCDT in 2003 at Otago University. I have worked in a number of laboratories here and overseas in those years and for the last 10 years I have had a successful clinical practice in Hamilton. I am passionate about our industry and during my time on the executive committee will endeavour to represent our industry and our members to the best of my ability. I am very strong on communication so please feel free to contact me if you have any questions or issues.
Contact: Ph 07 853 7412 /  derryn@thedenturestudio.co.nz
Board member: Ryan Carlton
I keep in regular contact with fellow techs and help to organise meetings and get togethers in Christchurch to help resolve issues in our industry. Being part of the executive is a role I am really enjoying and looking forward to continuing.
Contact Ph 03 385 5517 / ryan@denturesplus.co.nz
Board member: James Chang
I am a clinical dental technician and have just started working in my own denture practice. The direction our industry is heading towards is something that is important for me moving forward on the executive. I have joined the Working Group, with peers and colleagues from the university, industry and the executive itself, to participate and learn from everyone.
Contact Ph 021 269 1293 / james.changcy08@gmail.com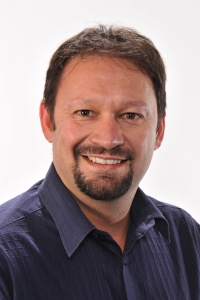 Board member: Ludwig Jansen Van Vuuren
A good relationship between the industry and the training institution is very important, this ensures that the needs of industry are heard and incorporated into the training of new graduates.  I am currently the Head of Dental Technology at the University of Otago, which provides a valuable link between the industry and the training of new graduates for the profession.
Contact Ph 03 470 3574 / ludwig.jvv@otago.ac.nz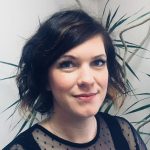 Board member: Nina Ufferhardt
Nina  lives in Lower Hutt, where she works as a Registered Dental Technician in her company Ufferhardt prosthetic services.
Nina's dental technology background, is quite wide and varied.  After completing her Dental Technician apprenticeship Diploma in Germany in 2002 she worked as a crown and bridge technician before starting her Engineering Degree in Dental Technology (Germany). Nina completed her research thesis with Vita Zahnfabrik in 2006 and was then a Product Manager for removable Prosthetics at Ivoclar Vivadent in Liechtenstein until she took on a role as Lecturer at the Dental School in Dunedin end of 2008. In 2011 Nina started an extended parental break until 2015 when she went back to the "bench" in removable prosthetics.
'I believe that my skills that I acquired in all those various fields in the dental world will be an asset to the nzidt executive and its members and I hope to contribute to our industry.'
Contact Ph 021 0594203 or 04 5668497/ nplanitz79@gmail.com
Board member: Barry Williams
The futures of dental technology and clinical dental technology are exciting but not without their challenges. Our industry needs a strong and unified group of passionate people with a common belief to help insure we get the best possible outcomes to the issues that do and will continue to confront us.
My background is in Crown & Bridge and Clinical so I have an understanding of the issues as they effect both disciplines, a foot in each camp, I think the NZIDT needs to be equally representative of both groups.
Contact Ph 06 356 6197 / office@dentalart.nz