The NZIDT Executive consists of a President and a National Executive Committee of between eight and 10 members. Our Executive represents long-term expertise and experience in the full range of dental technologies, both in New Zealand and internationally.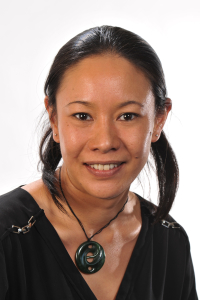 President: Minshym Chan Wong
Minshym has worked with Otago Dental School's Combined Laboratory Services since 2012, prior to which she was employed by Fiji National University's Department of Oral Health as a teacher and supervisor of prosthetic laboratory work.
Contact: Ph 021 0275 7477 / minshym.wong@otago.ac.nz

Vice-President: Leah Taylor
Leah has been working in the field of dental technology for over 25 years, beginning her career with a Laurie Brownell scholarship and tenure with many of the world's top maxillofacial units. Leah owns the PDP Denture Studio and prosthetic lab.
Contact Ph 09 576 6987 / leah@dentalperfection.co.nz

Chair – CPD Committee: Johanna Hearn
Johanna is a Qualified Dental Technician and has worked as a crown and bridge technician more than 16 years. She set up her own crown and bridge lab in the wonderful Bay of Plenty, and has operated since 2012.
Contact: Ph 07 573 4466 / 0226 302 747

Board member: John Batchelor
John has been involved in dental technology for over 30 years, beginning at Ken Prior's Dental Laboratory in Wellington, followed by periods in Nelson and at Otago Dental School overseeing the Hospital Dental Laboratory. John has a clinical focus, specifically in the areas of orthodontics and prosthetics.
Contact Ph 021 567 288 / 03 375 4444 / jb@duchenne.co.nz

Board member: Derryn Brunton
I have been in the dental industry for over 30 years. I did a dental technician apprenticeship in the Armed Forces in the early 80s and a PGDipCDT in 2003 at Otago University. I have worked in a number of laboratories here and overseas in those years and for the last 10 years I have had a successful clinical practice in Hamilton. I am passionate about our industry and during my time on the executive committee will endeavour to represent our industry and our members to the best of my ability. I am very strong on communication so please feel free to contact me if you have any questions or issues.
Contact: Ph 07 853 7412 /  derryn@thedenturestudio.co.nz

Board member: Ryan Carlton
Contact Ph 03 385 5517 / ryan@denturesplus.co.nz

Board member: James Chang
Contact Ph 021 269 1293 / james.changcy@gmail.com
I am a clinical dental technician and have just started working in my own denture practice. The direction our industry is heading towards is something that is important for me moving forward on the executive. I have joined the Working Group, with peers and colleagues from the university, industry and the executive itself, to participate and learn from everyone.

Board member: Barry Williams
Contact Ph 06 356 6197 / dentalart@clear.net.nz

Board member: John Egan
John has been in the dental technology sector for more than 35 years and taught the clinical dental technician programme at the dental school for 11 years. John owns a private consultancy and also serves on the educational committee of the International Federation of Denturists.
Contact Ph 0274 663 398 / john.egan@totaldentures.co.nz

Board member: Ludwig Jansen Van Vuuren
Contact Ph 03 470 3574 / ludwig.jvv@otago.ac.nz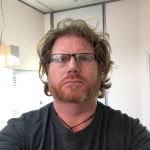 Board member: Brent Norton
Contact Ph 04 566 0627 / brent.norton@xtra.co.nz